Indian skipper Virat Kohli is up for the Bangladesh's challenge. He also said India is not taking Bangla lightly ahead of their clash with them in the semi-finals. India qualified for the semi-finals after convincingly beating South Africa and will play Bangladesh for the spot in the final at The Oval.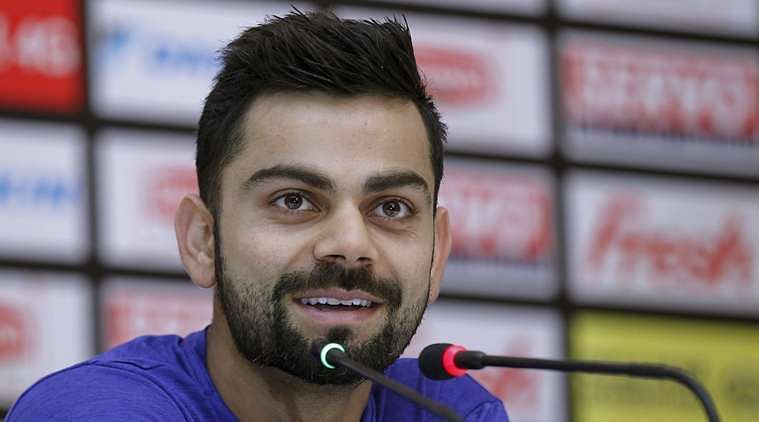 Virat Kohli is confident of team's performance!
At Edgbaston, India defeated Pakistan in their tournament' opener and the skipper is confident to repeat that performance tomorrow.
Ahead of the game, he said "We played in Birmingham before. We like that pitch. It suits our game. "There's no looking back. There's always room for improvement. We can't rest on your laurels," said the skipper following India's win over South Africa.
The Indian skipper was of the opinion that the amount of ODI cricket played in England was a factor in India's performance in the tournament so far, stating, "Maybe because of how much limited-overs cricket we play, I think the players are getting more experienced in difficult situations."
Kohli is very much impressed with the performances of Asian teams in the ongoing ICC Champions Trophy. On Asian teams adapting to English conditions, he said: "Maybe some of the teams have really surprised the opposition with the way they have batted and bowled in certain situations."
India also faced Bangladesh in the warm-up game where they won comfortably by 240 runs. Bangladesh's shock victory over New Zealand and England winning against Australia ensured Bangladesh of the semi-final spot.
In 2013 also India faced Sri Lanka in the warm-up game and later faced them in semis and emerging winner on both the occasions. Indian fans will be hoping for the same.
After a setback against Sri Lanka India looks on track beating South Africa. A win in semi-final would make them a step closer to defending the title that they won in 2013.
Comments
comments