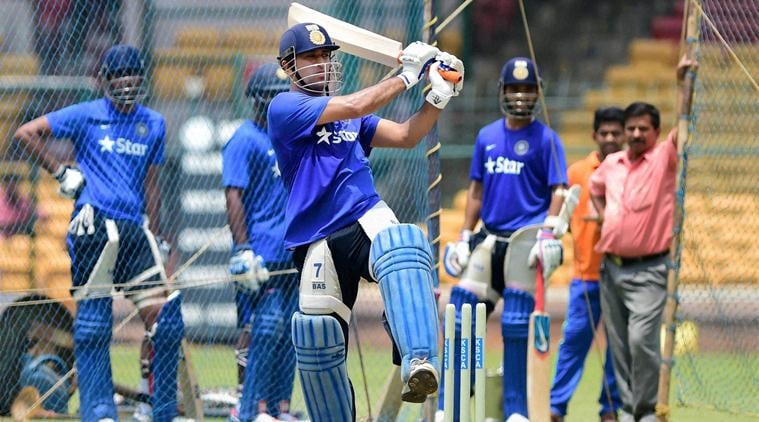 MS Dhoni-led Team India is scheduled to meet for a week-long camp at the National Cricket Academy(NCA) in Bengaluru ahead of the England ODIs and T20I series. The England ODI and T20 series is set to start on January 15 at Pune.
As per reports the arrangement of this move was done by the head coach of the Indian team, Anil Kumble, who needs Indian players to regroup and spend time with each other before the series starts. Captain M.S. Dhoni will also go to the camp, however, he will leave mid-way to take an interest in the two practice matches against England. The practice matches will supposedly help him as he has been out of action for quite a while and there were voices raised against him regarding his fitness.
Former Indian Cricketer Dilip Vengsarkar had questioned Dhoni's fitness and asked how the Indian captain was managing to keep himself fit. Vengsarkar had said,"Dhoni has retired from Test cricket. He also doesn't play Ranji games. So how does he keep himself match-fit? One needs to play regularly to stay match-fit. It's ironical that Dhoni isn't doing this." MS Dhoni had last played for India in the series against New Zealand, where India won 3-2.
There were reports regarding team news and squad selection which suggested that ICC Cricketer of The Year Ravichandran Ashwin would be given rest to save himself for the Australia series. Ravindra Jadeja would also be held back. There were reports related to Jayant Yadav too, on the same basis.
Meanwhile, in the ODI scheme of things Indian Cricket fans might surely see several changes as well. Rohit Sharma hasn't recovered from his hand injury which might see Karun Nair make it to the ODI team after a superb Triple Hundred at Chennai. Doubts were raised about Ajinkya Rahane's and Hardik Pandya's fitness as well which might force the selectors to include domestic circuit star Rishabh Pant. There were also rumors of Suresh Raina and Yuvraj Singh making a comeback to the Indian Team.
Comments
comments