Indian Premier League auction for the IPL 2018 is just weeks away and things already started to heat up. Every team started retaining players and Chennai Super Kings who is making their comeback after 2 years of ban has been started retaining players. The Indian Premier League governing council has asked all the franchises to submit the list of their retained players by January 4. The teams already come up with whom to retain and which players to buy back using "Right To Match" (RTM) Cards.
According to the retention policy, the franchises can retain a maximum of five players by virtue of a combination of player retention and right-to-match (RTM) cards (during the auction). However, For a while other franchises were unhappy because they think Chennai Super Kings and Rajasthan Royals got the upper hand by knowing the fact that they can retain players from Rising Pune Super Giants and Gujarat Lions.
Although, Chennai Super Kings official made it very clear that they are retaining MS Dhoni and Suresh Raina. "We are retaining Dhoni and Raina, and the third we are contemplating," a CSK official told The Indian Express. '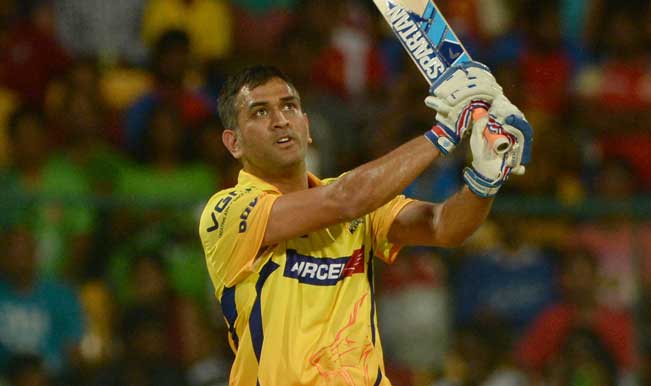 The director of Chennai Super Kings franchise George John told MS Dhoni was an obvious choice. "That's an obvious one. We will have him (Dhoni) back as captain. We don't know when we have to submit it (the list of retained players). Once the deadline is set, we will finalise the list. For Dhoni, it would be like returning home, 100 percent. That's what he also said during the TNPL," John had said.
Both MS Dhoni and Suresh Raina were with Chennai Super Kings since 2008 until they CSK faced a ban of 2 years along with Rajasthan Royals. MS Dhoni led the side and Suresh Raina was the key member of CSK with MS Dhoni.
Chennai Super Kings won 2 Indian Premier League titles and made it into the finals for the record breaking 6 times. CSK has also won the Champions League T20 under the captaincy of MS Dhoni.
Comments
comments