IPL has been one of the best league if not the best in the world of cricket when it comes to T20. The money, glamour, youngsters, fun, fans and everything about IPL is top notch but IPL has always been a figure of controvesry too no matter if it's regarding match fixing or players having relations with cheer leaders. IPL always took came up with spotlight. Chennai Super Kings and Rajasthan Royals were banned from playing Indian Premier League (IPL) for two years. Both teams are known for it's heavy weight players and fans specially Chennai Super Kings.
However, The ban is over and both teams are ready to make their way back in the Indian Premier League 2018. With few months remaining for IPL to start, The controversies are heating up. IPL franchises already started planning about retaining the players.
The Governing Council of the IPL recently revealed new rules about player retention policy. The new changes have been a cause of frustration for other franchisees, who believe that favours are being given to the returning franchises, Chennai Super Kings and Rajasthan Royals.
As these two teams are coming up, they are allowed to retain players from Rising Pune Supergiants and Gujrat Lions who were filling up the gap of Chennai Super Kings and Rajasthan Royals for the last two seasons.
Some reports suggests that all the franchises are not happy with this because they believe CSK and RR got the upper hand. According to a source reported by the Telegraph, the franchises argued that if this was the case, then every player should have been introduced into the auction.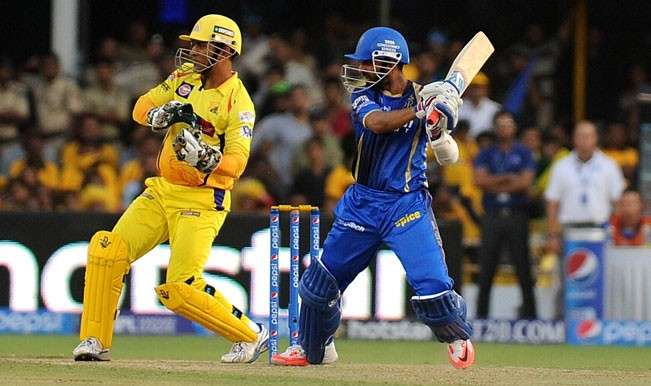 "It's common sense that a franchise can retain simply those players on its rolls. But neither the Super Kings nor the Rajasthan Royals have a single player with them at this point in time… Why should the two franchises retain on the basis of their 2015 squads? If that had to be done, then every single player ought to have gone into the upcoming full-fledged auction."
The IPL Auction for the eleventh edition of the IPL is due to be held on the 27th and 28th of January 2018. Recently the news got viral that Virat Kohli might not play for Royal Challengers Bangalore due to some contract issues.
Comments
comments